Some Tips on Kitchen Design and Renovation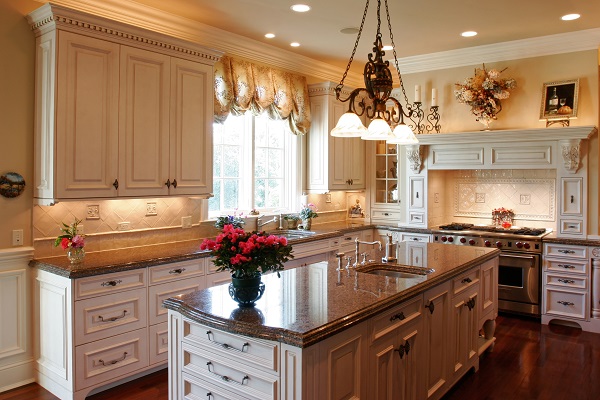 Our Kitchen Units and Kitchen Designs Ranges Here
Nowadays, kitchens are not just a sole-cooking purpose room, but also a central to the home and one of the most important rooms. They are kind of the heart of the house. It is the space where a large amount of time is spent especially after many countries are in lockdown and the whole family, mostly, are working and learning from home. Surprisingly, this huge amount of time is not just for cooking, also it is where things are stored, kids have fun with their art and craft supplies, entertaining happens, and so on! Hence, it is not a secret any more, that having a good kitchen, makes a tremendous difference, specifically, when it comes to buying or selling a home. That is why your kitchen renovation is really beneficial and necessary, whether due to being old, or simply changing the theme from a budget kitchen, to a classic kitchen, shaker kitchen, or even a contemporary kitchen. Therefore, check out the following guides to make sure you are doing your kitchen renovation as best as possible. And, do not be worried about the budget as we give you the best offer by high-quality Australian made cabinets in a variety of designs and sizes to suit you the best based on your kitchen design.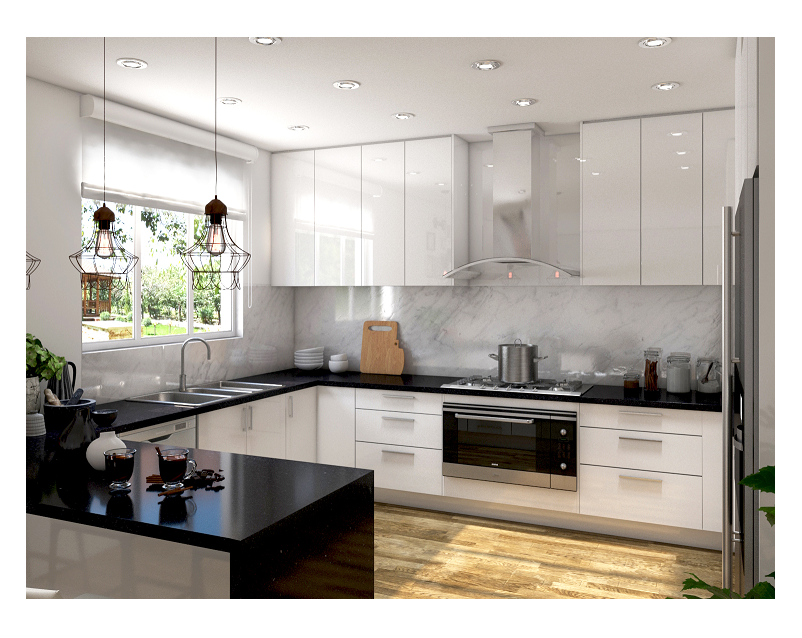 Perhaps the first and foremost is measuring the space you are going to allocate to your kitchen cabinets. Most of the time, for a kitchen renovation, you have the possibility to extend your space to have a walk-in-pantry or a butler pantry. Moreover, it is good to know that selecting the best possible colour highly depends on your kitchen size. Do you know that dark colour schemes shrink an already small space and make it less inviting? On the other hand, have you ever noticed that you can use soft shades on kitchen cabinets and natural light to expand a small kitchen room, visually? Therefore, the more accurate measurement of your kitchen space, the easier making a renovation plan. It allows you to use design to maximise your available space. It helps even more when it comes to kitchen islands. It means that, if you want to cook and eat on kitchen islands, you need to plan enough space so the cooktop is safely separated from the dining area. Moreover, it helps you to design and plan for landing space near the cooktop and your microwave oven.
We do not need to mention that another important point of having a good measure that will be followed with a perfect design is considering paths throughout your kitchen that could be between 90 cm to 1 meter to avoid traffic in your kitchen. Of course, within the cooking areas, this path could be between 110 cm to 120 cm depending on a one-cook kitchen or two-cook configuration. Do not forget to adjust the kitchen island and peninsula accordingly when planning!
Tip: If you are designing your kitchen cabinets to be friendly for your kids, make the fridge accessible for both those who work in cleaning and cooking zones and those walking around the area. Also, be sure that you have kept the cooktop in your kitchen design, out of the traffic area so kids cannot catch the handles and cause any leaks while running through kitchen cupboards.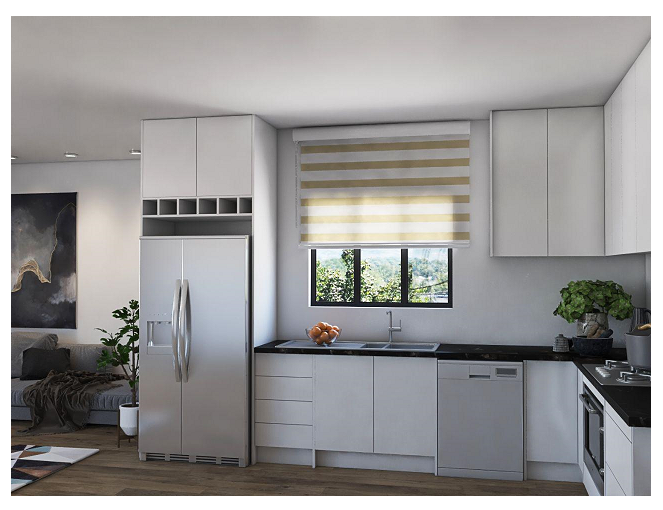 As we mentioned earlier, these days, kitchens are beyond just a cooking area, but mostly a living space. So, you need to take this into account and consider a design which combines cooking, activities, dining and much more into one space (sometimes, not big enough). Just take a look at the IKEA kitchen room styles (Scandinavian designs in general) configure a really small-lively place perfectly. Another important step in your kitchen renovation (even new kitchen design) is to avoid wasted steps! Yes! Think carefully about how and where you use kitchen items. For instance, you may want to store breakfast foods and bowls near the breakfast table or kitchen island. Another good example is keeping wraps and containers in one handy spot near a work surface for wrapping leftovers! What about locating your dishware and flatware near the dishwasher to ease the unloading? Looks lazy ideas but we say smart kitchen plans, just think differently based on the life pace.
Some other tips you might think about is finding the right height for your microwave oven. It could highly depend on the chef and the degree of kid-friendliness desired in your kitchen. For instance, for adults, around 40 cm above the kitchen benchtop level is a good microwave height. On the other hand, for kids, an under-benchtop setup might be safer and more suitable. The same consideration for the benchtop, itself as well. It means that if you cook frequently, you perhaps require benchtop space, ideally between the range hood and the sink. On the other side, if you are not that person or those who prepared simple meals, you might incorporate two benchtop heights that make baking easy and helps kids who would like to be involved in meal preparation.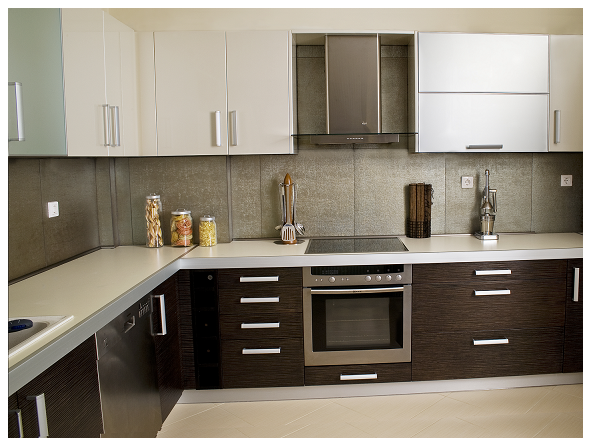 Last but not least, the kitchen is a room that needs storage. We are talking about a room that like other rooms of your home, has its own belonging that needs to be there, i.e. pans, cutlery, spices, small kitchen appliances, foods and so on. Therefore, storage is inevitable. Do not forget that even tiny spaces with a good design and using a suitable cabinet can be big and handy enough in your kitchen. However, be careful about the corners. You should always keep appliances away from the corners in your design and make sure that opening the doors at the same time will not bang! In general, you need to plan space for the door's clearance and opening direction in your kitchen design. Also, arrange the rangehood zone in a way to keep for instance the cooking oil and spices handy. In addition, be sharp when you want to store knives! You definitely are thinking about space to keep them and other dangerous items out of the kid's reach.
For the final tips, keep in mind breaking up the cabinet blocks. You can easily do that using a wine rack cabinet, which gives a touch of class to your kitchen as well. Moreover, think about a focal point in your new kitchen cabinets if you did not have one. It means, splashy tile, fancy floors, sizable range hoods, bright kitchen cabinets, and busy benchtop patterns, give the eyes too much to look at. So, pick one focal point in your kitchen design and complete the area with a few other eye-pleasing details.