DIY- Friendly Kitchen Upgrades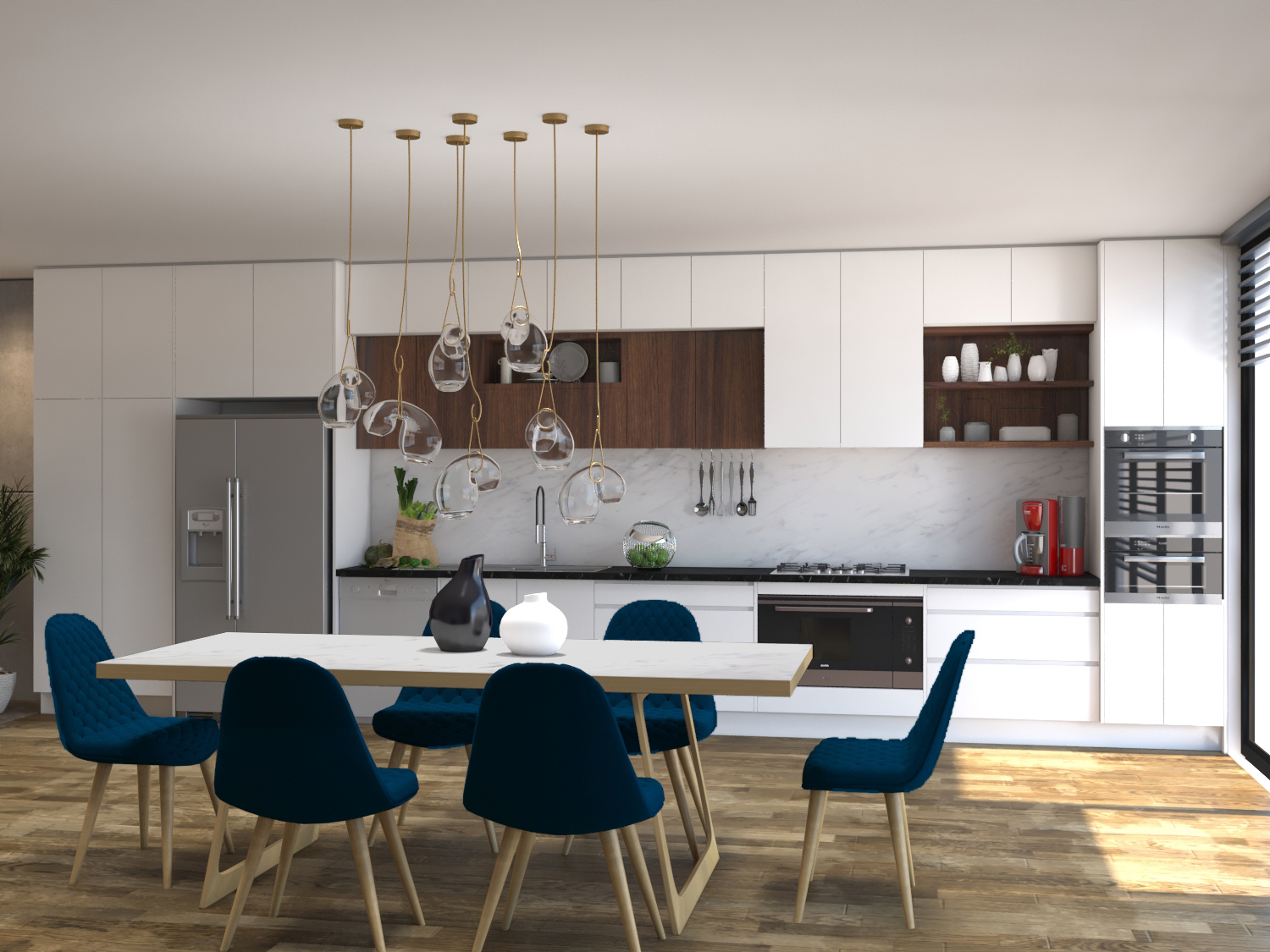 Whether you're after a modernised look or wanting to freshen up your kitchen's look, you don't have to cash out the big bucks and launch into a full renovation project. Here are some budget and DIY friendly renovation hacks for you to consider to give your kitchen a fresh, on-trend makeover!
Benchtop Swaps
Think of benchtops as the centrepiece of your kitchen, so changing up the colour and style completely transforms the look and feel of the area. A fresh benchtop means you can also update your sink or old appliances.
When planning your swap, consider the colours and styles you want to introduce and how they would work with your existing colour scheme for the rest of your home. Also look at how your existing benchtop is fixed, what is the thickness and if your kitchen is level.
Door Profiles
A great and easy way to change up your kitchen's style is by changing your door profile.
Choose sleek, modern doors if you're after a modern profile. If you want a shaker style, having an alpine profile will help create this look. For a heritage profile, choose a country-style profile, these doors have a high level of details and grooves in the profile that add to the farmhouse-style charm.
If you're planning on upgrading your doors and drawer fronts, we recommend matching existing colours to existing end panels for that seamless, picture-perfect look!
Kitchen Handles
A quick way to accessorise your kitchen? Updating any handles! If you're changing up your doors and drawer fronts, why not get some new kitchen handles too? They're subtle, but an easy way to transform your space.
From classic, provincial, or modern, changing up your handles makes a big visual difference and creates the perfect finishing touch.
Storage
We offer a clever range of flatpacks and accessories that brings functionality to new heights! Whether you are a self-confessed wine connoisseur or just like it for the aesthetic, featuring our wine rack in your kitchen is the easiest way to add a touch of class to your kitchen. They can also be used to simply break up the cabinet blocks. Our wine rack ranges are categorised in a friendly way with a variety of products from base wine rack to the horizontal and tall wine rack to make your kitchen design like a modern kitchen, shaker kitchen, or any style you like within your budget.
Flatpacks
Another great kitchen upgrade, that's easy on the budget, is installing flatpack kitchen units. They help you stay within budget and are the perfect investment for properties too, purchasing one of our flatpacks gives you the freedom to splurge a little more on bench tops or even door handles.
The best part, you don't have to be a DIY genius to get your flatpacks set up! Our flatpacks are simple and quick to assemble, and because they're custom made to perfectly fit your space you won't have to worry about them looking ill-fitted.
Upgrade your home with Cabinetworx
There's no doubt about it, updating a rundown looking kitchen is a smart move. Not only are you adding value to your home, but you're also creating a more enjoyable space. If you're thinking of upgrading other spaces of your home, our flatpacks don't need to be reserved just for your kitchen.
Whether you're looking to revamp your laundry, wanting to add more storage to your wardrobe, our flatpacks offer numerous applications throughout your home.
For high-quality flatpack cabinets, doors, and accessories, contact CabinetworX today on 1800 003 456 or shoot us an email at sales@cabinetworx.com.au