Why Choose A Flat Pack Kitchen - Here Are The Benefits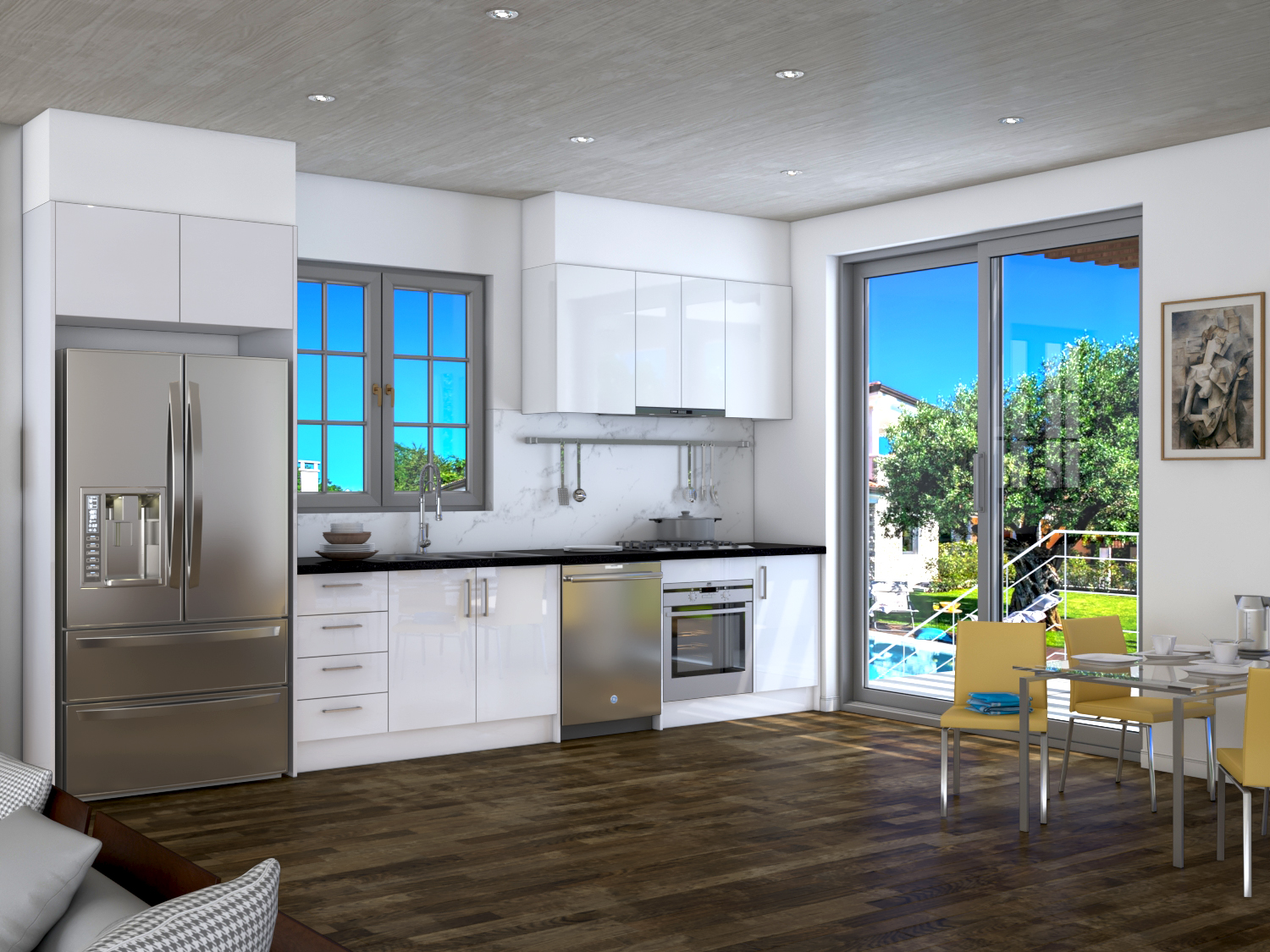 Whether you're considering upgrading your kitchen cabinets or looking for a full-scale renovation, consider the option of flat pack kitchens cabinets. Flat pack kitchens are a wonderful mix of quality, style and value. They're perfect for homeowners, investors and even DIY enthusiasts.
If you're still tossing up the idea of giving flat packs a try, we've listed a few benefits that might help you with your decision.
What is a flat pack kitchen?
A flat pack kitchen is a form of DIY kitchen cabinetry that you can assemble yourself once you've come up with a design best suited for your space. With CabinetWorX you can choose your base, top and corner cabinets, drawers and even wine racks.
Each component has been precisely cut and made by us and all you have to do is put the pieces together like one big jigsaw puzzle.
CabinetWorX flat pack kitchens are designed flexible, so no matter how big or small your kitchen is, we ensure you'll get the perfect fit. Our flexibility means you'll have a range of options to choose from when designing your new kitchen layout.
Benefits of flat pack kitchens
Flat pack kitchens are continuing to be very popular in Australian homes, and it's hard not to see why! Here's why you should consider this option for your kitchen upgrade:
Easy to assemble
You don't need to hire a tradie to put together your flat pack kitchen. If you have basic hand tool skills and can understand instructions fairly well, you won't be faced with too many obstacles when building your kitchen. At CabinetWorX we ensure our flat pack kitchens are supplied with detailed, easy to follow instructions.
Quality
Gone are the days where flat packs were synonymous with poor quality. CabinetWorX takes great pride in providing high quality and structurally sound materials. We definitely don't sacrifice quality to get the price down.
Our cabinets base, sides, and back are all solid and made to withstand even the heaviest of appliances, pots, and plate stacks.
Budget-friendly
One of the many reasons why flat packs have become so popular in Australia is because of their affordability. Our flat pack kitchens are the answer to your renovating needs. From sprucing up an investment property to revamping your home, you won't be breaking the bank with a CabinetWorx flat pack.
Customisable
Just because you choose a flat pack kitchen cabinet, doesn't mean you have to settle for modular sizes and styles. We offer customisable solutions, so you won't have to worry about ill-fitting cabinetry.
Looking for quality and reliable kitchen flat packs?
At CabinetWorX, we specialise in providing only the most reliable, custom measured, cabinets to perfectly fit your space. Our cabinet options range from modern, shaker and contemporary, all guaranteed to help spruce up your kitchen. We're here to help you make your dream kitchen a reality.

For any questions or queries, please feel free to contact us on 1800 003 456 or email us at sales@cabinetworx.com.au