The perks of having a CabinetworX flat pack wardrobe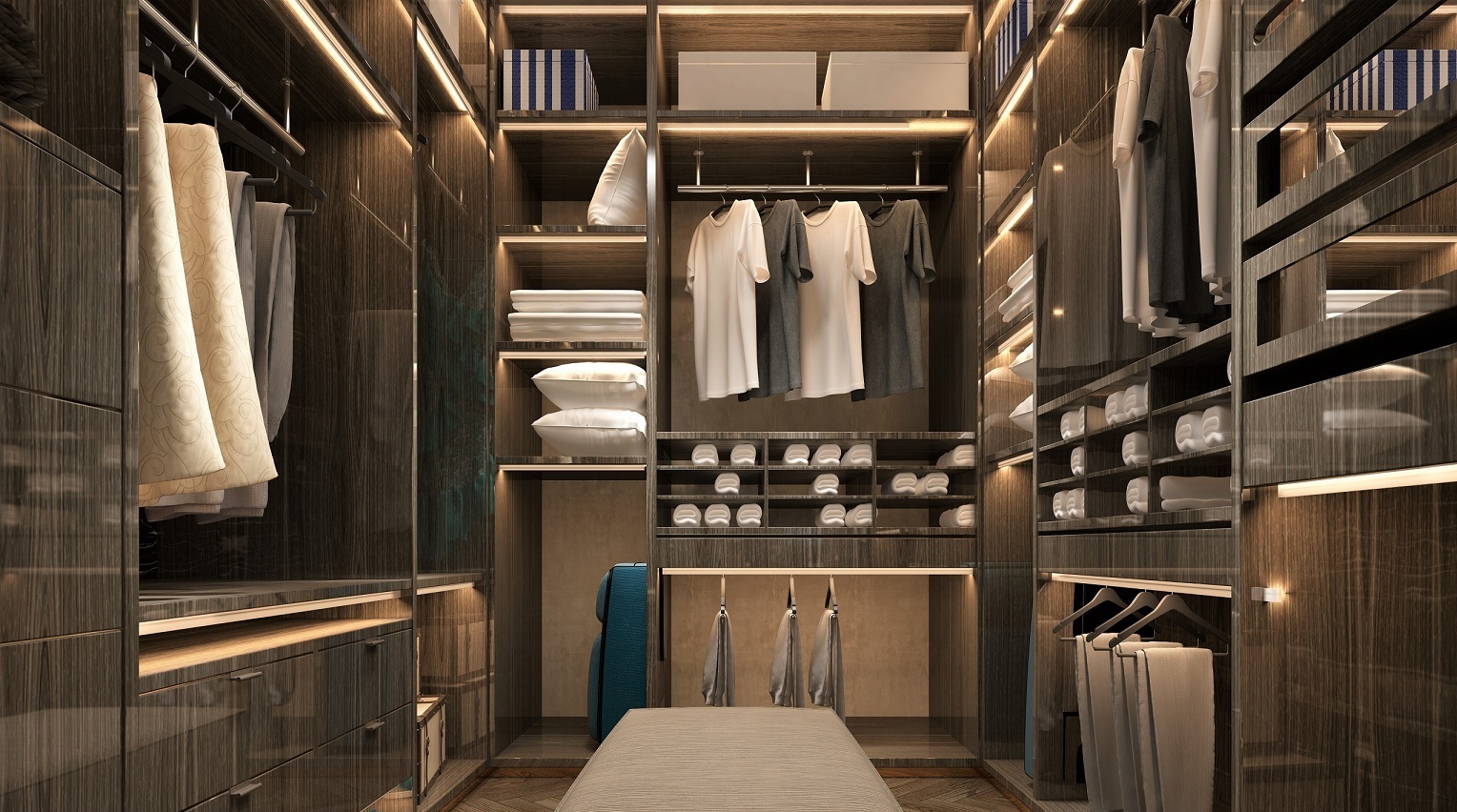 There's nothing more inconvenient than rummaging through your closet trying to find a specific piece of clothing, only to eventually trip on it on the floor. Having a built-in wardrobe is a great investment that makes clothing storage so much easier to manage. If you're someone with a busy lifestyle, a custom made wardrobe can be a blessing. After all, if your wardrobe is under control you have more time to focus on other aspects of your life.
Building your own custom wardrobe can be pretty daunting if you're not a seasoned DIY-er or bob the builder, so here are some tips to help you feel inspired and find the best flat pack solution for your wardrobe:
Doors
To kick start designing your wardrobe, think about the type of door you would like. If they're looking tired, updating or revamping; your wardrobe door is a great way to give your room character again. One way of doing so is with decorative trimming or panelling. You can also maximise your room's natural lighting and improve functionally by installing a mirror on your door.
Compartments
The best way to organise space in your wardrobe is by having separate spaces for all your accessories or shoes. Consider installing drawers and allocating different items in them, you don't have to limit it to accessories either. If you're someone whose job requires them to wear a uniform, keeping it in one place means less time trying to find every piece of clothing in the morning.
Shelving
Have quality shelving. Shelving can come in many types, so you might get a little overwhelmed with choices. This is where flat packs come in, not only are they budget-friendly but they are custom made to fit whatever space you need them in. All flat packs are built to come together like a jigsaw puzzle, you won't have to worry about your clothes topping down with wobbly shelves.
Finishes
Just because it's your wardrobe doesn't mean you can't have a splash of colour or get a little adventurous with your design. If your bedroom is going with a specific colour theme, why not incorporate it into your wardrobe too? Mixing and matching specific colours can even enhance the space. Hot tip: try to choose flat and smooth surfaces, there's a lesser chance of dirt and other material getting caught and getting on your clothes.
Professional Touch
Remember, your wardrobe is a key feature of any bedroom. Offering style and functionality, CabinetWorX offer a variety of flat packs perfect for anyone looking to update their wardrobe. Whether you're after a minimalistic design or a sophisticated look, we can help create solutions to suit your everyday needs and transform the look of your bedroom. The best part? Flat packs are super easy to install.
If you're looking to update other parts of your home like the kitchen or wanting more laundry storage, our flat packs offer numerous applications throughout your home.
For high-quality flatpack cabinets, doors, and accessories, contact CabinetworX today on 1800 003 456 or shoot us an email at sales@cabinetworx.com.au