Storage Solutions For Small Bathrooms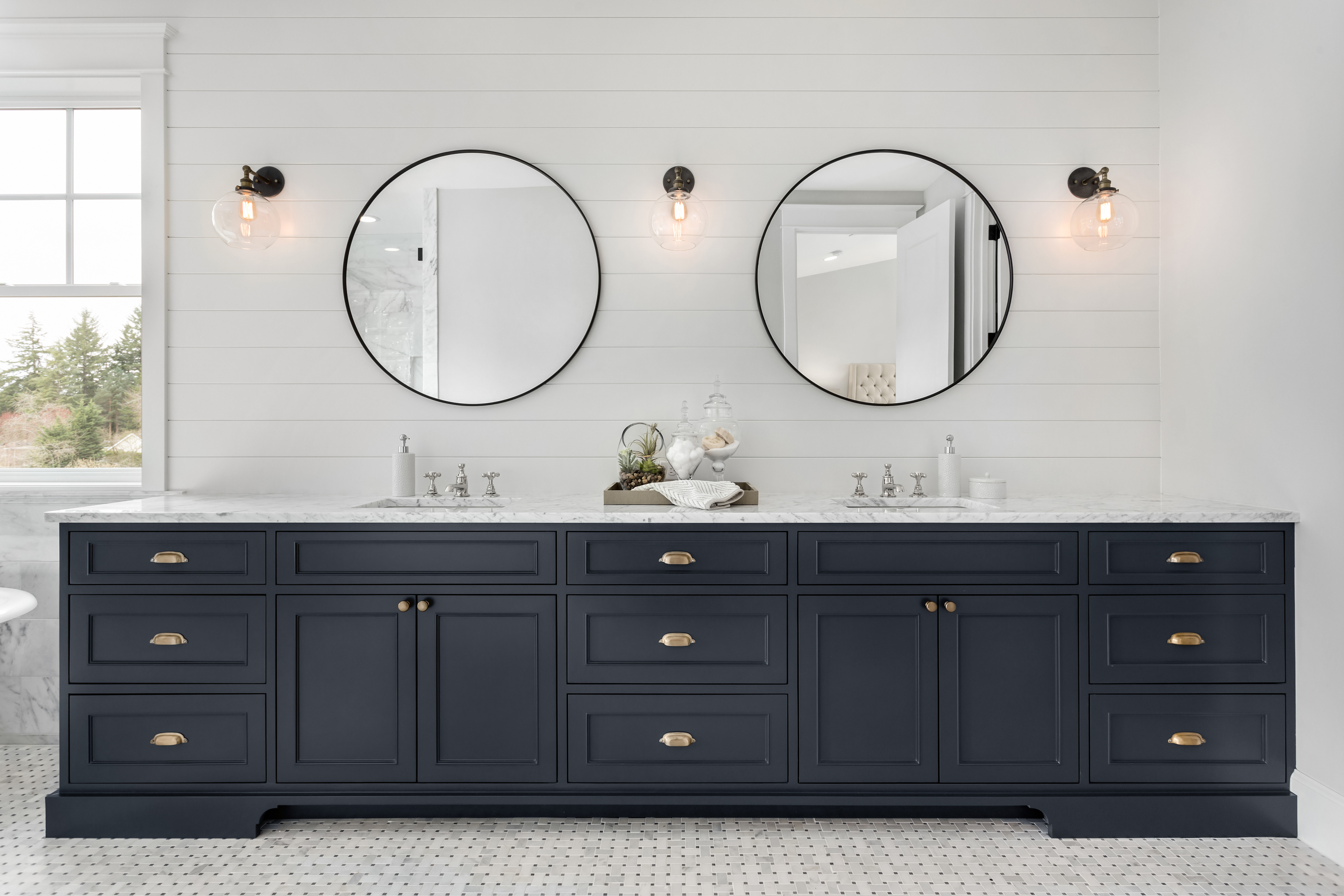 Having a small bathroom shouldn't have to be a limitation when it comes to style or practicality. With the right-know how and flat packs, we guarantee your bathroom can be stylish and storage-friendly!
Small Bathroom storage ideas
Your bathroom is one of the most important rooms of any household. However, not everyone has the luxury of having a big space, but that doesn't mean it has to look cluttered and feel cramped! Without tricks of the trade, we'll help you create a bathroom that oozes style and sophistication.
Hanging Storage
For small bathrooms, it's necessary that everything has its own place. Choose bathroom fittings and accessories like hooks or rods to help give you that extra bit of storage you need for your towels and robes. Just remember to make sure you are choosing items that are the right size and scale, so visually they won't look out of place or take up unnecessary space. A hot storage trend is the use of ladders as hanging options.
Work in wall-hung units
Having a wall-hung vanity unit is a popular storage choice for home renovators. Wall-mounted cabinets offer a fuss-free streamlined look and come in a range of heights, widths and depths, making them the ideal solution for small spaces.
Extra shelving
Most shelving and cupboards are already built-in, but they are limited in size. Consider working with a company, like CabinetworX which specialise in DIY flat pack cabinetry. We have a variety of styles and finishes to choose from. Because flat packs are custom-sized, you won't have to worry about them not fitting into your pace.
Made-to-measure fitting and fixtures
When renovating your bathroom, having a well-thought-out design is key. Flat packs are a budget and DIY-friendly solution for storage needs. They also give you the freedom to splurge a little more on other things like tiles or even a new sink!
With cabinetworx flat packs, clever storage options with smart finishes mean that even the smallest of bathrooms can be both stylish and practical! Need a little extra inspiration? Have a browse at our vanity designs.
For high-quality flatpack cabinets, doors, and accessories, contact CabinetworX today on 1800 003 456 or shoot us an email at sales@cabinetworx.com.au