Flat Pack Cabinet vs Custom Made; which one to go through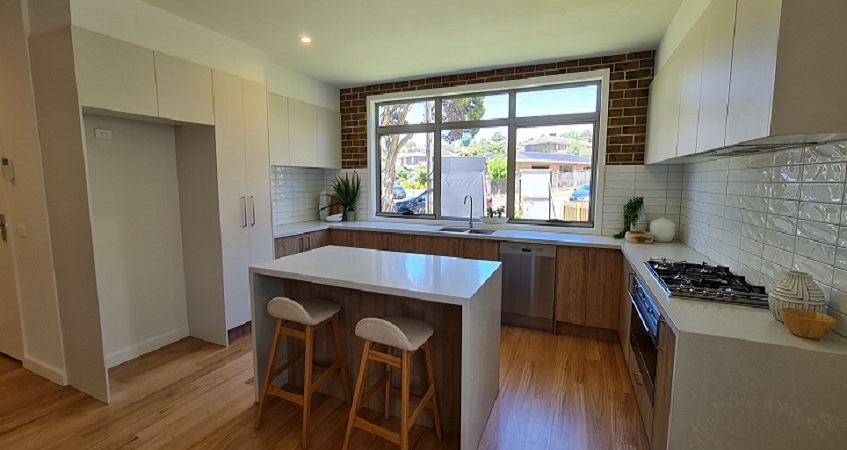 Our Flat Pack Cabinets Range Here
Your kitchen is old and it is time for a kitchen renovation? It is time to simply remodel your kitchen design and change it to a modern kitchen, shaker kitchen, or even a classic one? You have consulted with some cabinet makers and still struggle with many options you have? That is true! Especially, if you are someone with DIY skills, you can either go down with a cabinet maker and a custom design kitchen cabinet or heating to Ikea Kitchens or Bunnings Kitchens as known by Kaboodle kitchens or other similar retailers and order flatpack kitchens. Here are our two cents.
Custom Made
The kitchen is one of the rooms at your home tend to spend a lot of time in for preparing food, socialising and enjoying family time. Perhaps you would not want your kitchen to look the same as someone else's, and you like to design your kitchen somewhat special like your signature.
So, time to ask a cabinet maker and discuss your kitchen renovation project which is definitely an extension of your personality. As the name tells the story, a custom-made kitchen allows you to play the role of artistic director and you will able to design the kitchen you have always dreamed of it. You exactly know how space will look and feel without the stress and anxiety of the kitchen renovation turned out totally different from what you imagined.
Leaving it to professional cabinet makers will reduce ninety-nine percent of your anxiety and stress. The cabinet makers care about the details and will consult with you every step of your kitchen renovation project. Most importantly, you will choose the quality rather than the predesigned flat pack kitchen by IKEA Kitchen, Bunnings Kitchen, Kaboodle, or other companies that you have no control over the quality.
The variety of options are endless with no idea is out of depth. You will also be proud to have a unique kitchen that was completely designed by you.
So, if you need to take the time off work to install the kitchen and do not have enough time to project manage, a custom made kitchen is what you need to go for it.
Flat Pack Cabinet
Decided to go for a DIY kitchen renovation? You are happy enough with the flat-pack cupboards and flat-pack kitchens are available in your local stores in Melbourne or other cities like those in IKEA Kitchen, Bunnings Kitchen, Kaboodle, or other companies? Doing so, you will need to be prepared to install it correctly.
A flat pack kitchen purchased from local stores like IKEA Kitchen, Bunnings Kitchen, or Kaboodle might be cheaper, however, if not installed correctly, it could have a negative effect on your entire property, specifically when it comes to selling it. So, this will cost you more when you look at it in long term.
There are many things you need to consider whether you can confidently install like the benchtop, splashback, light fittings, shelving and cabinets, the sink which is connected to the plumbing, and so on.
If you are not a carpenter, definitely it is not a good time to learn the trade on the job. The truth is that sometimes a wrong turn of the screwdriver will set you back in time, money, and a wish that why you did not leave it to the cabinet makers.
As we mentioned earlier, flat pack kitchens and flat pack cabinets in general, are usually cheaper in price as they are purchased in stores such as Bunnings or IKEA. It is beneficial at the first look but it has its drawbacks, though. Flat pack cabinets are often limited in choices of materials, colours, and finishes. Most importantly, for older properties, there is no surprise that walls are not perfectly straight or the same length, which makes it harder to align the new fittings.
The bottom line is that if you have decided to go for the flat pack kitchen, you will need to have a good estimate of the cost to ensure you have enough budget to pay for the installation by a cabinet maker. So, not always the flat pack kitchen is a better option compared to the custom made kitchen.